A fond farewell to our colleague and friend, Mary Fanning who worked with Youngballymun since 2009. Mary retired from her role as Infant Mental Health Co-ordinator on April 9th.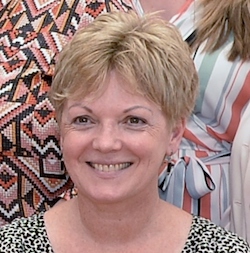 On behalf of the team, the Board of Management, and all the families and practitioners that Mary supported and worked with over the past 11 years, we would like to say a huge thank you for all the amazing work that she did in the Ready Steady Grow Clinic and also her role in developing and implementing the Infant Mental Health programme in Youngballymun.
An experienced Speech and Language and Marte Mao therapist, Mary initially co-ordinated the Multi -disciplinary team that delivered the ground breaking parent-child psychological support programme  'Ready Steady Grow' Clinic in Ballymun from 2009 – 2016.
Before joining Youngballymun in 2009, Mary worked as Speech & Language Manager in the Mater Hospital's Child & Adolescent Mental Health Service team in Dublin North City for 19 years. As a child mental health clinician, she specialised in prevention and early intervention and she co- developed the Parents Plus Early Years Programme.
As part of the team in Youngballymun Mary, over the years, implemented quality interventions to support parent, infant and toddler wellbeing in Ballymun. Her wisdom, experience and foresight was so appreciated by local families, practitioners and the team here in Youngballymun. It has been our privilege to work alongside someone so dedicated and enthusiastic as Mary.
We wish her every success and health and happiness for the next exciting phase in her life….. 'Time for you now…Mary!'
All the team in Youngballymun xx