Addie McDonald, Administrator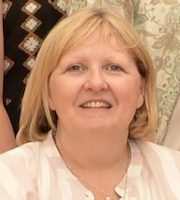 Addie has worked in an administrative role in the not-for-profit sector over the last 35 years, working as a team member in organisations supporting youth and community development in the Dublin Diocese (Crosscare).
Moving on after fourteen years to take up an administrative role in the youth justice area working with The Probation and Welfare Service (The Bridge Project) for a number of years, before joining Youngballymun's administrative team in 2007.
---
Cathy Kiernan, Social and Emotional Wellbeing Coordinator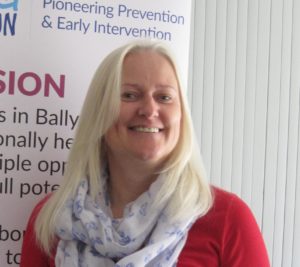 Cathy is a programme co-ordinator in Youngballymun, the key focus of which is the social and emotional wellbeing of families in Ballymun. Cathy has a Bsc in Education and Training and incorporates CPD in Infant Mental Health to her work. Cathy is an  accredited Incredible Years Parent Programme leader and a Peer Coach in training.  Cathy has worked in the community for fifteen years as a trainer across a wide range of community based training initiatives. These initiatives range from First Step Courses encouraging women to access training and support, to the NUIM/CAFTA Certificate in Community Development & Leadership.
In a voluntary capacity Cathy has been a member of several executive committees including the Axis Arts & Community Resource Centre, SOLAS Resource Centre, Cumann Baire Setanta GAA club and B.E.S.T LTD.
---
Fiona Gallagher, Manager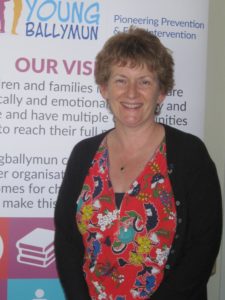 Fiona joined Youngballymun in 2017. She has 30 years experience of the community and voluntary sector in Ireland having worked with a wide range of organisations and understanding the issues and challenges that they manage.
During her career, Fiona worked as a youth and community worker, director of a support agency, programme coordinator, community development consultant and groups support manager with a variety of organisations. She has supported individuals and groups and has advocated on their behalf at both a local and national level. Fiona holds a BA and a postgraduate Diploma in Adult and Community Education.
As Manager of Youngballymun, Fiona works closely alongside the Board of Management and staff to deliver the strategic objectives of the organisation.
---
Hazel Murphy, Infant and Early Years Mental Health Coordinator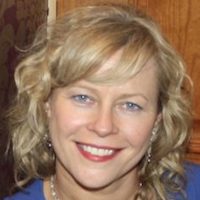 Hazel has been working on Youngballymun's Infant and Early Years Mental Health team since 2010.  Her current role involves delivering tailored interventions in Infant and Early Years Mental Health approaches to parents and carers, through individualised therapeutic home-visiting.  Supports are also offered to parents and carers through Circle of Security® Parenting™, an approach based on decades of research about how secure parent-child relationships can be supported and strengthened.  Hazel supports capacity building of practitioners through delivering youngballymun's two day Infant and Early Years Mental Health Master Class, mentoring practitioners in delivering Circle of Security and provides monthly reflective consultation to early years practitioners. 
Hazel is the current coordinator of the Ballymun Infant and Early Years Mental Health Network, a workforce capacity building initiative.  Hazel has worked in the area of community development for over 15 years and is currently training as a Child and Adolescent Psychoanalytic Psychotherapist.   
---
Julie Ann Lyons, Infant and Early Years Mental Health Coordinator
Julie-Ann Lyons is a Professionally Qualified Social Worker, a Marte Meo therapist, a Child and Adolescent Psychoanalytic Psychotherapist and a clinical supervisor.   She has been working in Youngballymun as an Infant Mental Health Co-ordinator since September 2018. Prior to this she was employed by Temple Street Children's University hospital where she worked for 17 years as a Senior Mental Health Social Worker in both St. Frances' Clinic, a child and adolescent mental health clinic and in  St Clare's Unit, a child sexual abuse assessment and therapy service. Prior to St. Clare's Unit, Julie Ann worked in child protection for the HSE in the North Inner City.
Julie-Ann has also been involved in organising and presenting at a number of conferences and in providing a substantial amount of training and supervision to other professionals including the Gardai, Social Workers, nurses, psychologists, family support workers and therapists.  Julie-Ann is currently employed as Infant observation module co-ordinator for the Msc. in Psychoanalytic Psychotherapy in Trinity College Dublin. She tutors on the Social Work masters course in Trinity and lectures on both the Trinity Psychotherapy masters and the UCD and the art psychotherapy masters.
Julie Ann currently works with the team exploring the development of a universal home visiting programme, developing and delivering taster Infant and Early Years Mental Health workshops to practitioners.  She also creates awareness of Adverse Childhood Experiences (ACE's) and explores strategies to enable communities to become trauma informed.
---
Lána McCarthy, Family and Community Language and Literacy Coordinator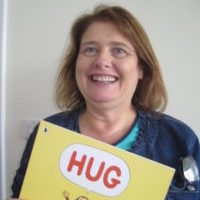 Lana has worked in adult literacy for over 19 years. She joined Youngballymun in 2010 as the Family and Community Literacy Coordinator. Her work centres on increasing the engagement of families in activities that focus on children's language and literacy development. She has developed a series of family literacy programmes and delivers them in Ballymun in partnership with HSCL Teachers, Speech and Language Therapists and Youth and Community workers. She also co-ordinates the Oral Language Forum – an inter-disciplinary forum for educators, speech and language therapists and researchers to share best practice in relation to oral language development.
Lána completed a M.A. by research in 2017and is currently studying for a PhD in Trinity College Dublin with Funding from the Irish Research Council Employment Based Postgraduate Scholarship 2018.
---
Liz McCarthy, Social and Emotional Wellbeing Coordinator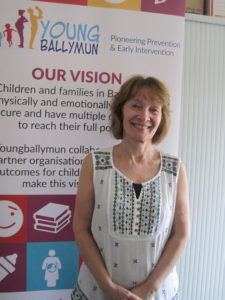 Liz has worked with Youngballymun since 2010 having previously worked in Community Development, Adult Education, and Parent Programmes, with over 20 years'  experience in these areas both professionally as well as in a voluntary capacity.
Liz has a B.A. in Humanities and is an accredited Incredible Years Parent Group Leader in a range of programmes, and is also in the process of training as an Incredible Years Peer Coach.
Her current role involves supporting the social and emotional development of children in Ballymun through facilitating and delivering the Incredible Years suite of programmes in local schools, which involves parents, teachers and children, working in collaboration with Home School Community Liaison Teachers, Tusla Staff and other community partners.
---
Mary Fanning, Infant and Early Years Mental Health Coordinator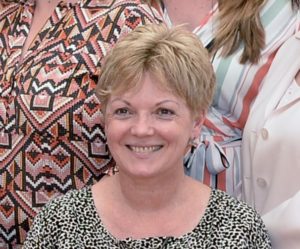 Mary provides specialist parent-infant mental health therapeutic interventions on a home visiting basis. She also delivers Youngballymun's two day Infant and Early Years Mental Health Master Class and Reflective Supervision to practitioners in health, early education, addiction and community services. With a clinical background in Speech and Language Therapy and Marte Meo Therapy she has extensive clinical experience in child mental health.
Prior to joining Youngballymun Mary was Speech and Language Therapist Manager in Mater Hospital CAMHS and was a co-developer of Parents Plus: The Early Years Programme.
She trained in Infant Mental Health in the International Training School for Infancy and Early Years Mental Health (Tavistock and Anna Freud Centre U.K.)
---
Sou Garry, Infant and Early Years Mental Mental Health Coordinator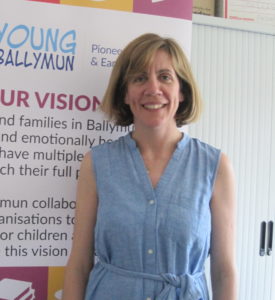 Sou, an Infant and Early Years Mental Health Coordinator, comes to Youngballymun with over 20 years' clinical experience of working collaboratively with children and families across community and child mental health settings.
Sou is a professionally qualified Social Worker, with a special interest in supporting the parent and child relationships in the early years. Sou's further trainings are in attachment and relationship based interventions including a qualification as a licensed Practitioner in Circle of Security® Parenting™ and a Group Psychotherapist (UCD) working towards her professional License as a Group Analyst with The Irish Group Analytic Society(IGAS).
With this background Sou is currently working with the team to support and maintain the awareness of Adverse Childhood Experiences(ACE's), and explores strategies to enable communities to become trauma informed and to continue to develop the delivery of clinical interventions to parents and children from the antenatal stage up to three years of age.