Deborah Murphy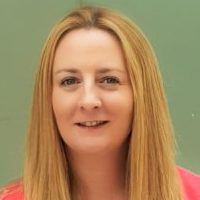 Deborah is  a leader with over  fifteen years of experience in the Global telecoms and mobile technology market. She holds a successful track record leading teams that deliver large-scale technical projects end to end, for customers and partners worldwide.  Deborah is an innovative thinker, with deep expertise in advanced mobile technology, an industry expert in the market place.  She is passionate about promoting and supporting diversity and inclusion in the technology industry with a particular focus on STEM education.  Deborah joined the board of Youngballymun in 2019.
Deborah's interests include personal development, travelling and volunteering. In 2017 Deborah delivered NLP* workshops for Ballymun Outreach Programme leaders, focused on keeping young people in after school programmes.
* NLP = Neurolinguistic Programming Practitioner: strategies of excellence in team building, coaching, problem solving, influencing, communication, change management, leadership.
---
Denise Fitzpatrick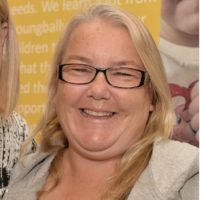 Denise has lived in Ballymun for the past 28 years and has been involved in local schools and youth services in the community while raising her three boys. Denise went back to college to study community and youth work and while studying she secured a job in the Aisling Project. Denise has worked with the Aisling Project since 2008.
While working with Aisling she became involved in Youngballymun and joined the Board in 2009. Denise co-ordinates a summer project for children locally on a voluntary basis and is a member of the Ballymun Child and Family Resource Centre since 2015.
---
Duana Quigley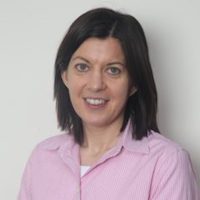 Duana is a Speech and Language Therapist, with extensive experience working therapeutically with infants, toddlers, children, young people and their families. She attained a B.Sc. in Clinical Speech and Language Studies (2000), M.Sc in Health Informatics (2009) and a PhD by research (2018), all through Trinity College Dublin. Duana's doctoral research explored how mainstream classroom practices in areas of low socio-economic status can be enriched to supportive effective language enrichment. This research capitalised on inter-professional practice between speech and language therapist and teachers through collaborative action research. A key component of this research was chosen by the Department of Education and Skills as support material for the new Primary Language Curriculum.
Duana previously worked with Youngballymun for seven years and held the positions of Oral Language Development Officer with the Write-Minded service (2009-2014) and Programme Manager (2014-2016). Through her involvement with this pioneering programme of work, Duana gained diverse and valuable experience working across various systems, organisations, and with numerous practitioners within the fields of infant mental health, early years education, childhood language and literacy development, and youth mental health.
Duana is currently employed as the Practice Education Coordinator of the Clinical Speech and Language Studies undergraduate programme of Trinity College. Duana joined the Board in 2018.
---
Gene Mehigan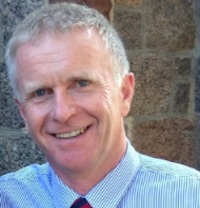 Gene Mehigan is Principal Lecturer and Director of Post Graduate Studies at Marino Institute of Education, Dublin. He has leadership responsibilities for Literacy Instruction, Post Graduate Studies and Continuing Professional Development. Gene has been a primary school teacher, a literacy specialist, an educational consultant, and a teacher educator over the past thirty years. His research interests are in early literacy development, particularly among children living in disadvantaged settings and in teacher education.
Gene serves as a consultant for a number of education and policy organisations and has worked in The Gambia as a Government advisor to the Department of State for Education on the development of a sector wide approach for the reform of literacy education. He is past President of both the Literacy Association of Ireland (LAI) and the Irish Learning Support Association. Gene joined the board of Youngballymun in 2015.
---
Lilian O'Brien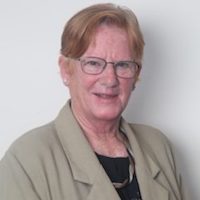 Lillian has lived in Ballymun for the past fifty years. She worked for over thirty years in the field of community development and in particular worked in the Community & Family Training Agency  (CAFTA) as a facilitator / trainer on accredited courses. She also facilitated courses for the National College of Ireland (NCI) in community and family support.
Lillian was involved in a housing regeneration programme during the social regeneration of Ballymun over a ten year period. Lillian is involved currently on the pastoral council of the three local churches and she sits on the Board of Management of ST. Josephs Junior School. Lillian joined the Board of Youngballymun in 2009.
---
Michelle Forde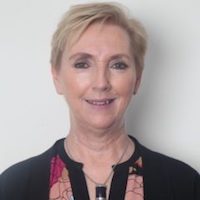 Michelle is a Board member of Youngballymun since 2014.  Michelle is currently General Manager in the Health Service Executive, Primary Care. She has responsibility for Primary Care services across Dublin North City and County.  Michelle has  worked in the HSE for thirty  years and has gained a wealth of experience in that time.
She has  worked in Ballymun since 2006 and has seen many positive changes in that time. As part of the HSE, she is committed to providing appropriate Health Services to the local community. The HSE are happy to work with Youngballymun to support the community.
---
Paddy White (Company Secretary)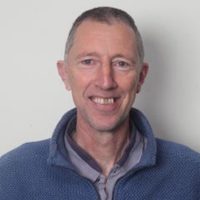 Paddy is a Chartered Accountant having qualified with Price Waterhouse Coopers. He has worked in a number of different commercial organisations before joining Youngballymun as Finance & Administration Manager for a number of years.
He has been interested in complementary therapy for over 15 years, having qualified as a Kinesiologist and Bio energy therapist he is now working as an Energy Therapist from his clinic in Drumcondra. Apart from the energy work he continues to provide financial advice and support to a number of organisations including Youngballymun.
---
Sandra Healy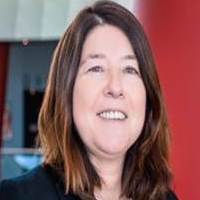 Sandra is Head of Diversity and Inclusion at Dublin City University. Before moving to DCU, Sandra held a number of leadership positions spanning twenty  years in the telecoms industry across both the UK and Ireland; the most recent being Head of Customer Delivery for Vodafone Ireland. Sandra also chaired the Vodafone Women's Network and the Diversity and inclusion committee, placing Vodafone on the map for best practice in Diversity and Inclusion.
Sandra is the Director of the recently launched DCU Centre of Excellence for Diversity and Inclusion. The Centre provides access to the very latest in academic research, insights and tools on workplace diversity and inclusion and supports organisations in all aspects of their journeys.  Sandra holds an Honours Degree in Psychology and First Class Masters in Organisational Psychology from DCU. She is an NLP Master Practitioner and Sales Academy Coach, with expertise in delivering large-scale business transformation, building high performing teams and delivering cultural change.  Sandra joined the board of Youngballymun in 2019.
---
Tony Fahey (Chair)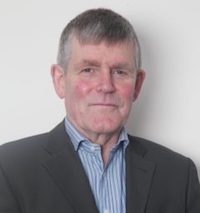 Tony is Professor Emeritus of Social Policy in University College Dublin. He is a sociologist by training and before joining UCD in 2007 spent fifteen  years as a social researcher in the Economic and Social Research Institute, Dublin. He has published on a range of topics connected with social policy and social trends in Ireland, the European Union and the United States.
He is a board member in a number of NGOs connected with social advocacy and social services in Ireland.  Tony joined the Board of Youngballymun in 2016 and became chair in 2018.